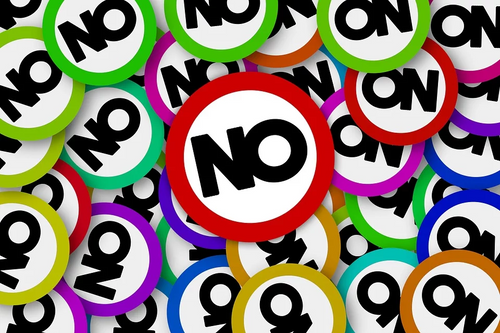 Source
Have you ever listened to a person and the only thing that comes out of it is I can't, I don't have, I don't know? Have you ever wondered why that person expresses himself that way and, even worse, why it's your turn to listen to him? Well, I'll tell you that a few days ago I was at my best friends' house and my stay extended for several days and I could see that one of them was very changed.
This one, who used to be very friendly, smiling, spontaneous and very independent, was defensive and too pedantic in her expression. My friend recently took a cooking course and after that she changed a lot. We assumed that this was a new stage in her life and supported her completely. However, she moved away from us and started to frequent other people.
Unfortunately, it was the opposite. In view of what I had seen, I held a conversation with her with the intention of finding in her words some clues that would allow me to help her find her way, but before doing that, I overheard, without meaning to, a conversation between her and a friend. In this conversation, the boy in question was only looking for guilt for his bad streak in business and many other things. I don't like to assume things, but I think part of her situation and change is due to the influence of this boy in her life. I waited for her to leave and then I talked to her.

I started the conversation by asking her how she was doing with the job search, she told me that she had undertaken a project and that she wanted to take it forward. She asked me for some advice and, from my recent experience creating content, I gave her some ideas. Then, I took the opportunity to tell her that in a well-known mall in the city where we live, they were doing cooking demonstrations and I suggested that she ask for the opportunity to do one.
She showed interest, but there was one thing that caught my attention: All the ideas would be given to her friend. I'm too inexperienced for that. Then she added that her interest was to boost her friend. To be honest, I didn't like that, because I discovered that my friend at some point, lost sight of the fact that she had to take care of herself in order to take care of someone else. In other words, she lost interest.
After hearing a few more things I said the following: It's okay to worry about someone else, but when are you going to start taking care of yourself? His expression changed. I swear I thought he would yell at me or throw a candlestick at me that was on the table ha ha! However, I ignored him and continued with the question: what will happen when he leaves? He looked at me as if he was looking for the best way to annihilate me with his words.
I told him about my experiences in creating content and conducting programs, told him that at first I was very scared and felt insecure, but only through constant practice, research and study have I managed to find my way. I still feel that I am dragging my feet, but I have the firm conviction that I can do it and with perseverance I will be able to stay afloat.
I also told him that maybe, this is not forever, but that I would enjoy it as much as I could and learn a lot about this world.

She continued with his arguments and excuses as to why it was not the same, and little by little, he returned to the «I can't», «I don't have», to the apologies Listening to her talk like that, I understood how absent-minded she was and why she wasn't making any progress. Her attitude did not allow her to do it and, although we all wanted to help her, only she had the possibility to get out of that circle that did not allow her to see her potential and how valuable she is.
I felt a certain fear for her, because some people take a long time to recognize their condition and take action. However, they say that everyone has their own pace and moves forward according to their needs.
I hope she gets out of there soon and understands that to be in balance you have to be and be good to yourself to help others. For my part, I will be there for her if she needs me at any time, because I believe in friendship if I can help her I will, but for now, I will just wait.
And what would you do?
Thanks for stopping by and reading!
The separators were made by me using powerpoint.